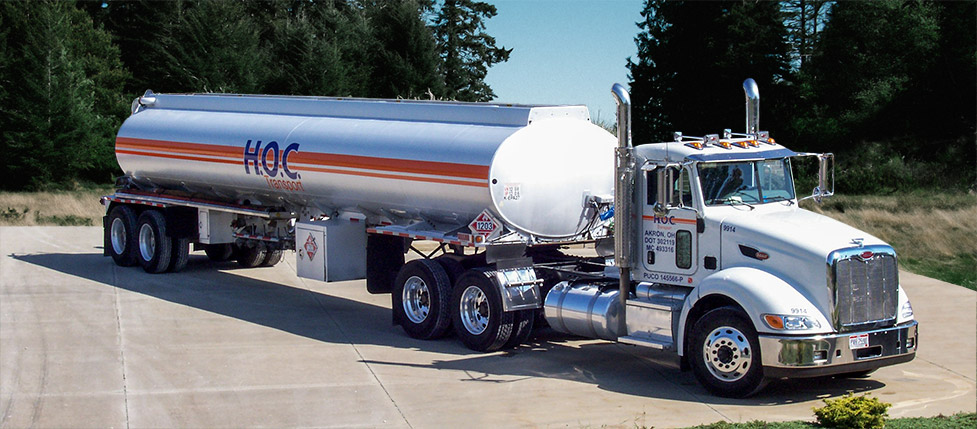 HOC Transport Company was formed in 1984 as the proprietary trucking company for the Holland Oil Company. Carl Hummel was the Vice President of Operations. His duties included running the trucking division as well as overseeing new acquisitions and the building of the stores.
In October 2006, Holland Oil Company was sold to Circle K. Carl Hummel was given the opportunity to purchase HOC Transport Company. With twelve trucks and sixteen drivers, HOC Transport came into it's own.
Since that time, HOC Transport has grown to 99 trucks and 107 drivers and added driver domiciles in the Toledo, Columbus and Greenville areas. Customer service is our first priority. All loads are hauled on company owned/leased trucks, we don't use outside brokers.  We are based in the Cleveland/Akron area and are able to work with customers to pull loads from the best-cost source terminal. All of HOC Transport's drivers are certified to load and unload at all the area terminals.
Carl Hummel is directly involved in every day operations of HOC Transport. Therefore, we have the ability to beat market increases, and provide inventory controls at your guidelines.  Any issues that might arise are handled immediately and professionally.
HOC Transport Company looks forward to the future as we continue to provide great customer service and meet all of your hauling needs.